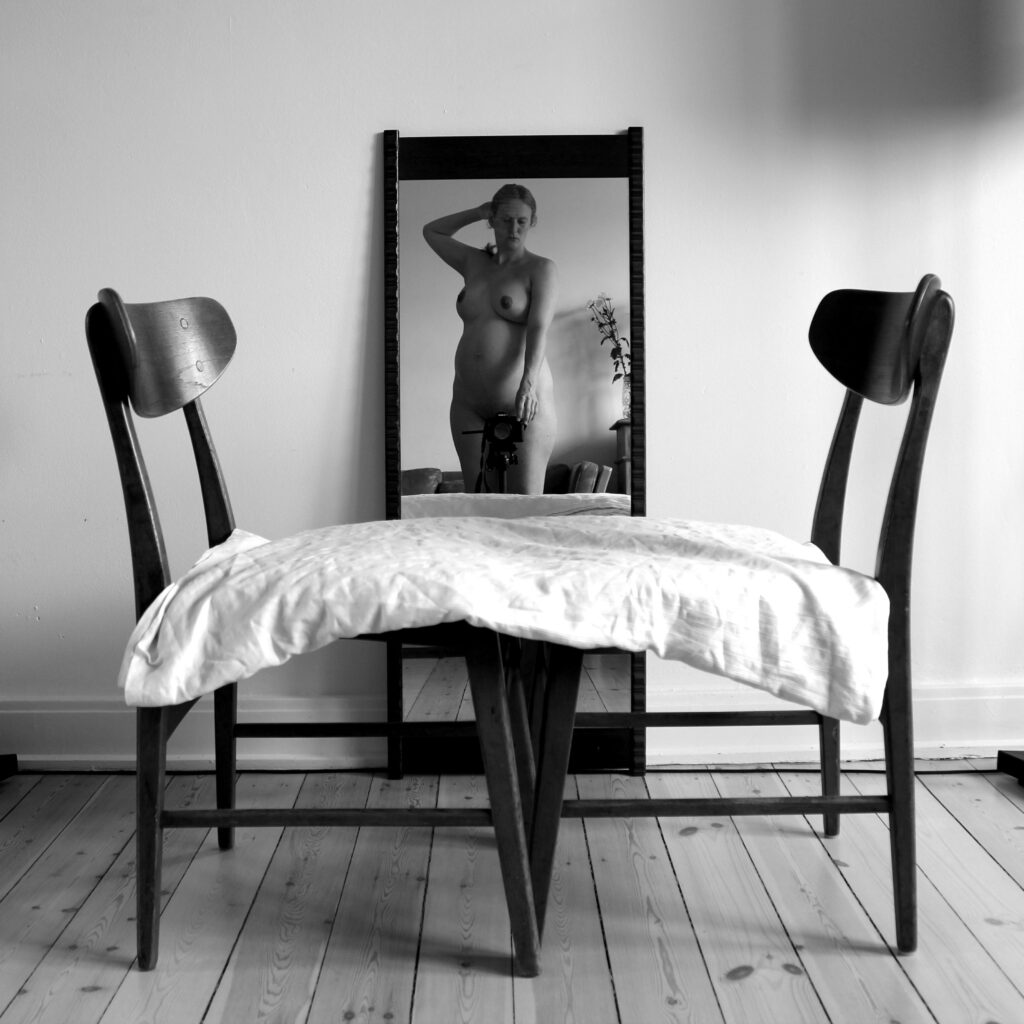 I offer pregnancy photography, birth photography and a special doula PHOTO package which also contain newborn baby photography. The photographs can be a special gift to commemorate the unique event of pregnancy and birth.
Pregnancy Photography
I offer pregnancy photography in your own home in København K, Valby, Frederiksberg, Vesterbro, Hvidovre, Sydhavn, Nørrebro, Vanløse, Østerbro, Amager, Nordhavn, and other parts of Copenhagen captial area.
A prenatal photography session with me is a birth preparatory exercise. As the first part of the birth may most likely take part in your home it makes good sense to do the birth preparatory session in your own home, with natural lights, in your own personal surroundings.
I also offer pregnancy photography at my studio in Valby, where we have the option to work with light and darkness, or maybe you have a special location, perhaps in nature, where you would like to be photographed? Your are always welcome to contact me if you are considering pregnancy photography, and would like to discuss the options.
I recommend pregnancy photography in pregnancy week 31-35, but it can certainly also be earlier or in pregnancy week 38,39,40. A loving and calm activity such as birth preparatory prenatal photography can stimulate your oxytocin hormone and thus be birth-ripening.
A birth preparatory pregnancy photo session with me is to bond with your unborn baby, or as one of my clients has stated: "It was nice and relaxing, almost like having had a massage".
Send love to your own body and your baby through pregnancy photography.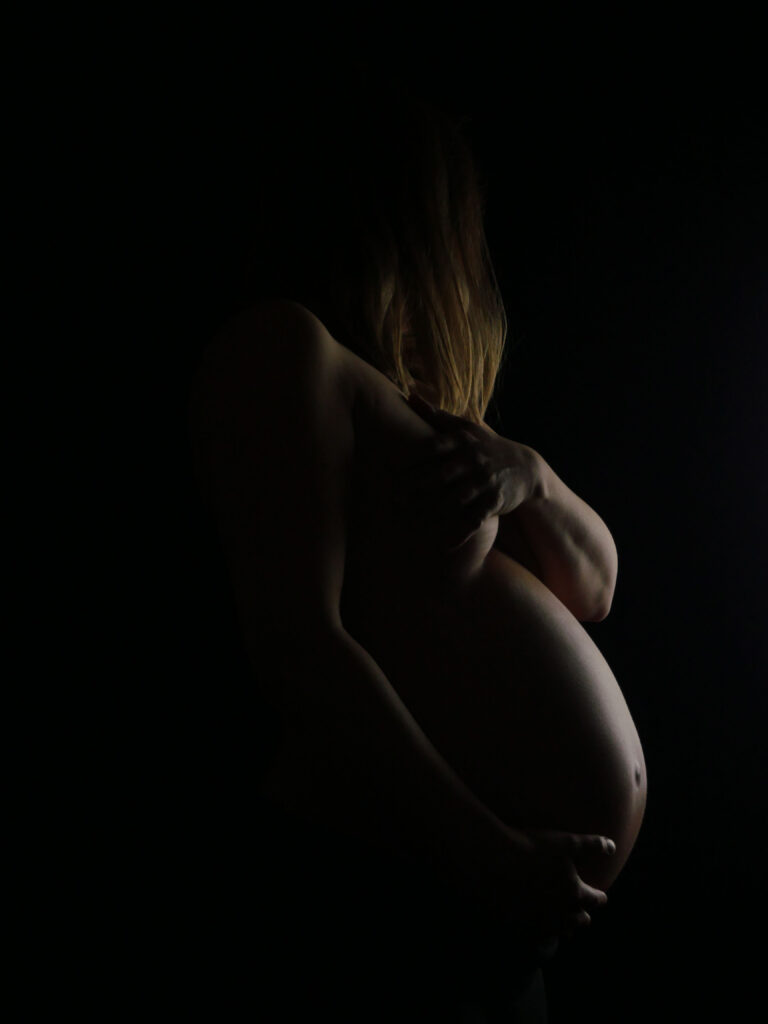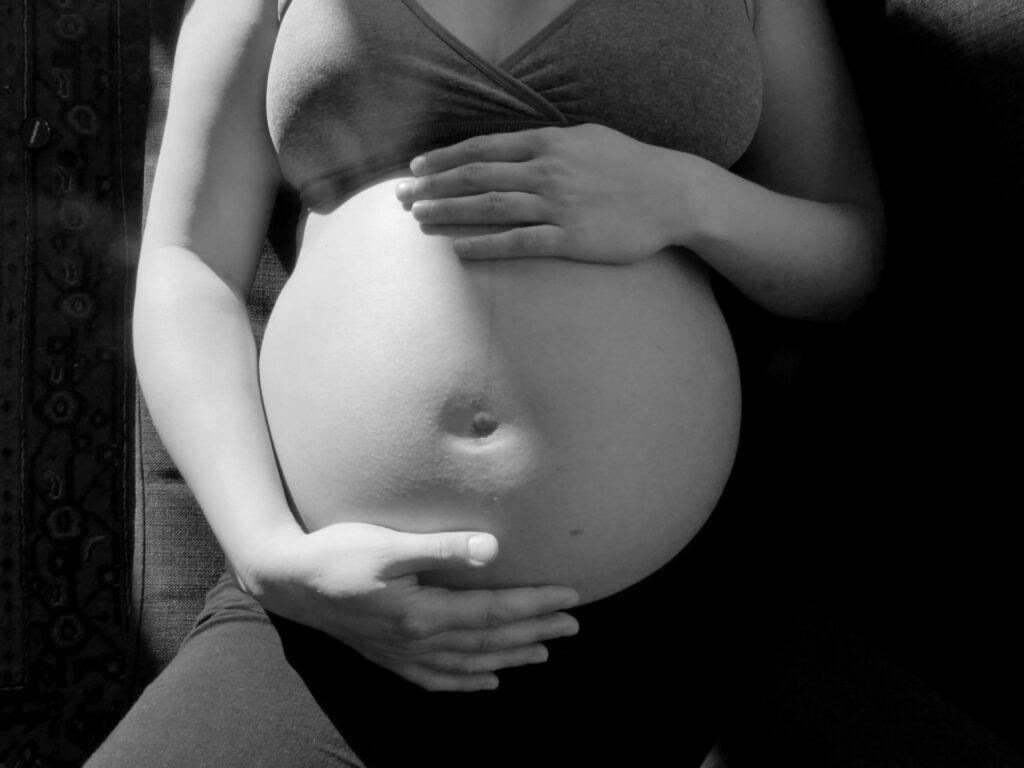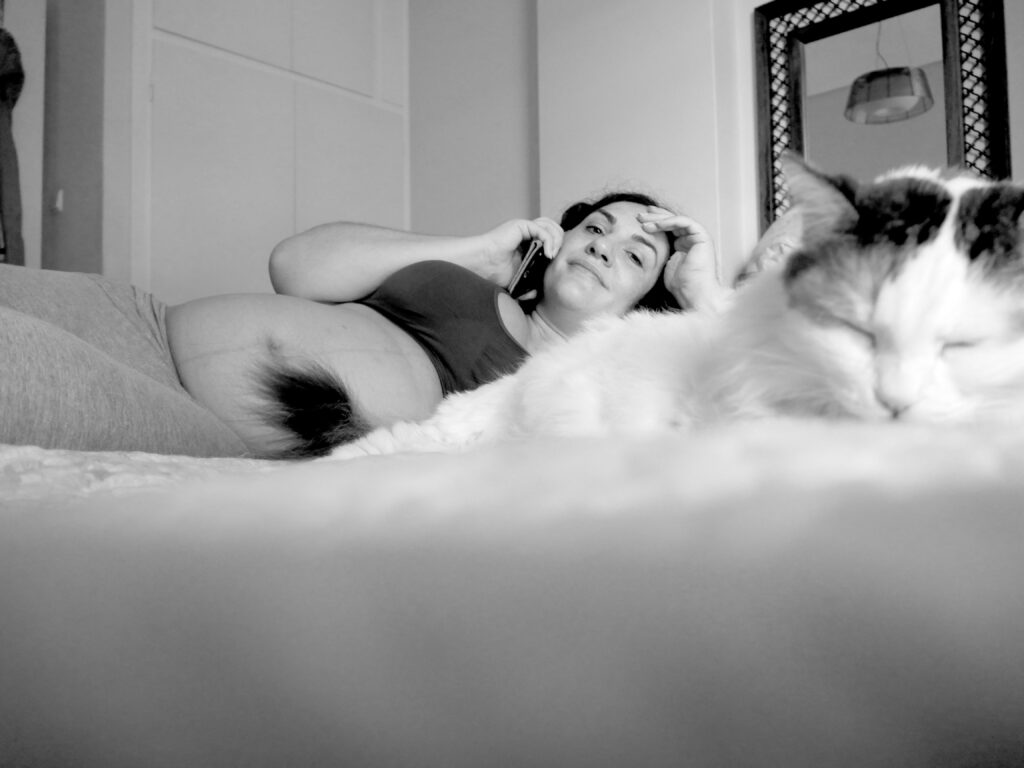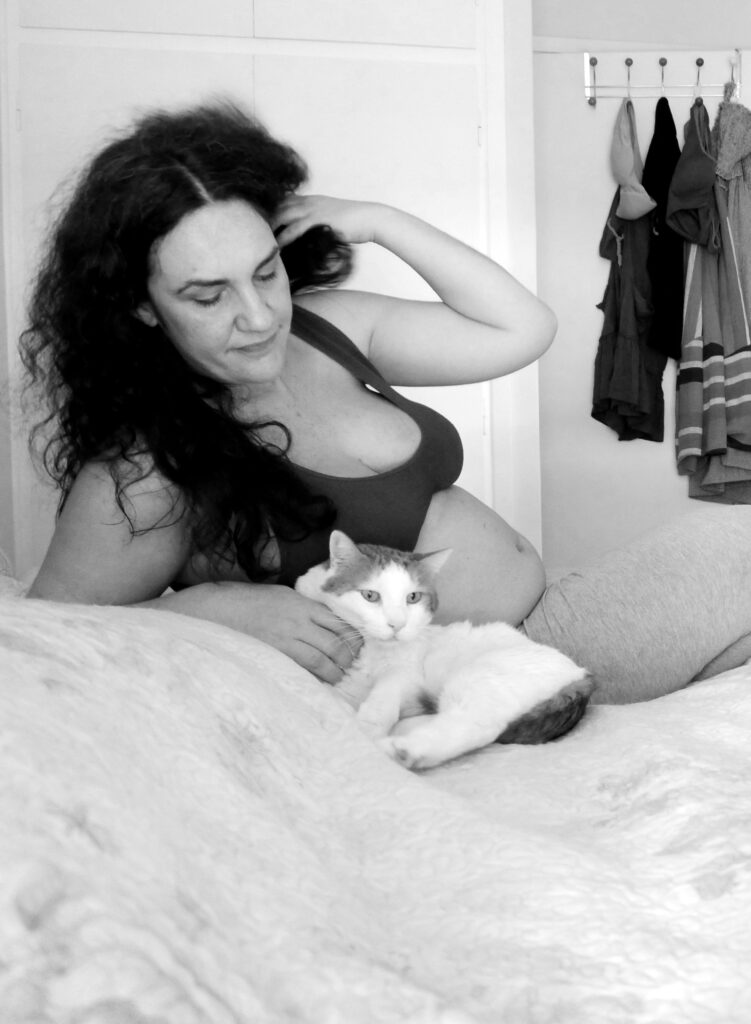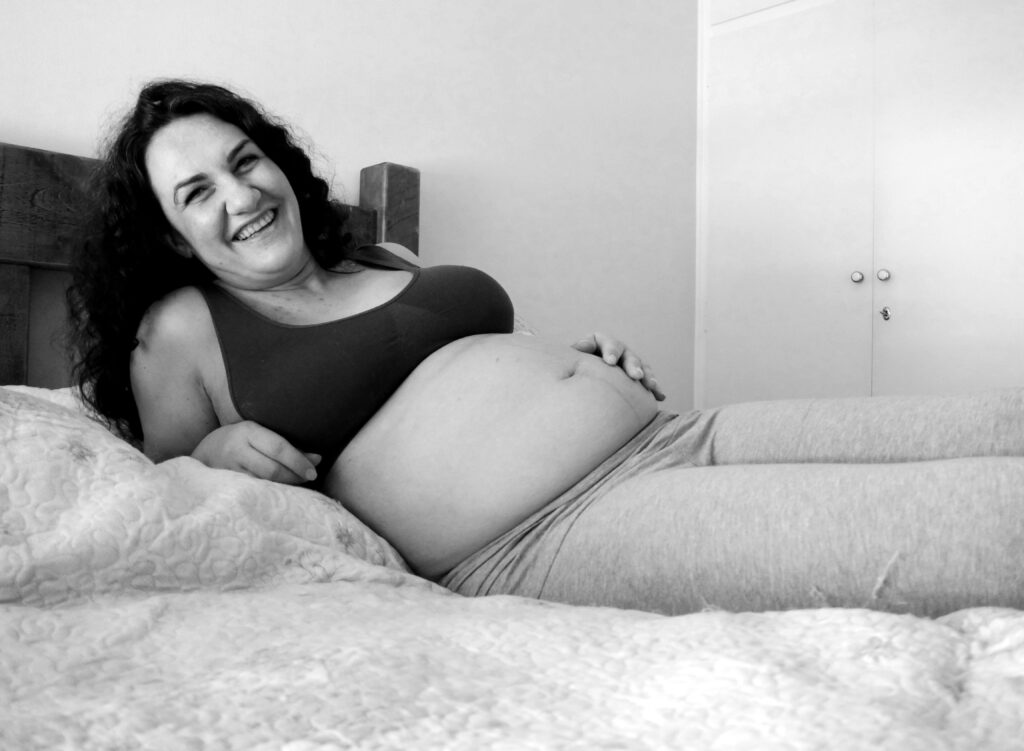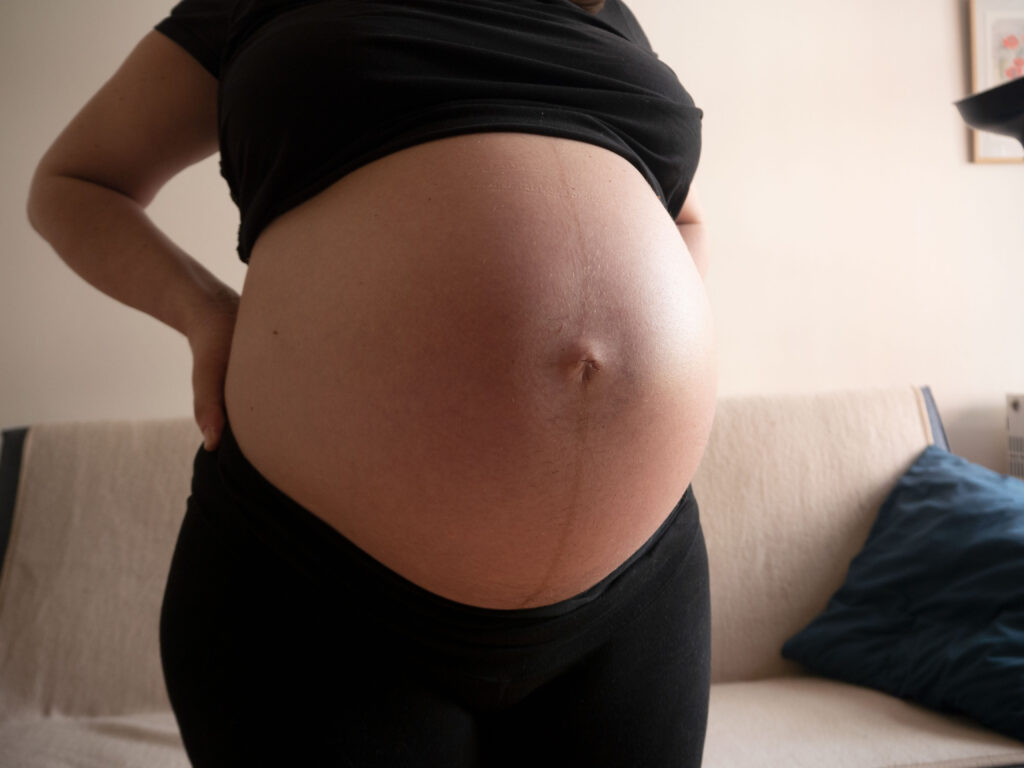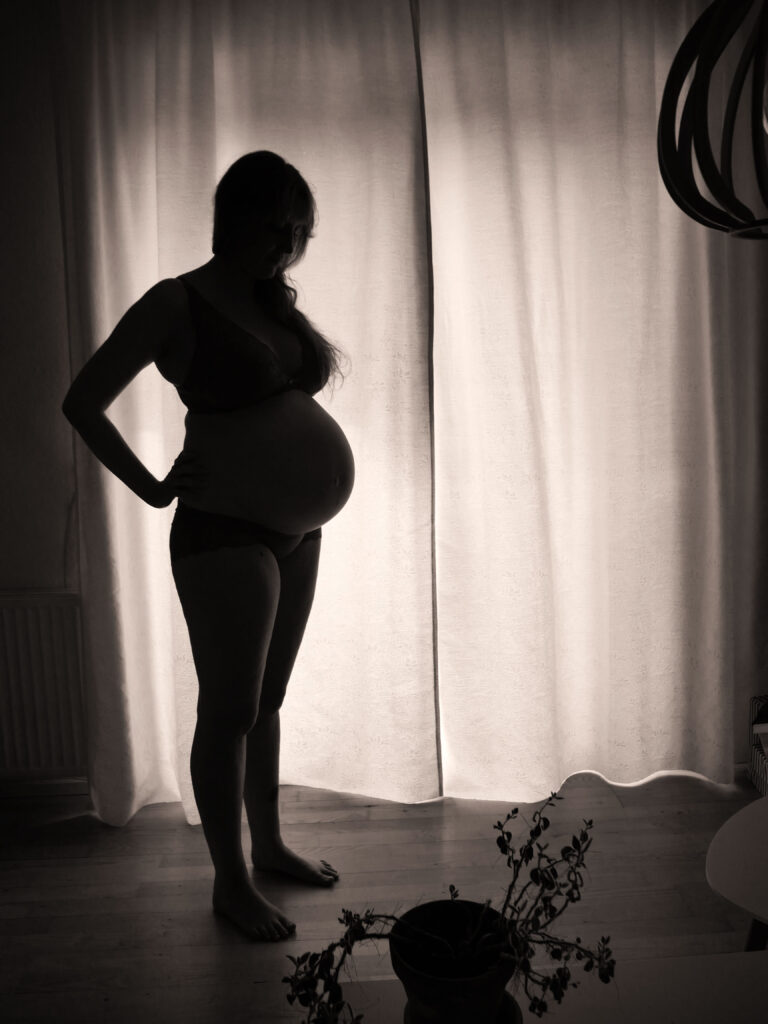 Birth Photography
It is becoming more and more popular to have a birth photographer to document the child's arrival into the world.
If photographs are important to you, but at the same time you feel that the presence of a professional photographer at your birth would be intimidating, it is a good idea to contact a specially trained birth photographer.
With a birth photographer, both parents can be fully present during the birth – as well as in the pictures afterwards.
A birth photographer is a woman who has given birth herself and has experience and knowledge about birth situations, photographic situations and image processing.
A birth photographer always prepares and coordinates expectations with the pregnant woman/couple before the birth.
A birth photographer works discreetly, without getting in the way of professional staff, without violating personal boundaries. Situational awareness is the most important skill of a birth photographer.
A birth photographer brings her own professional, silent, discreet equipment.
–
I hold a MFA from the Royal Danish Academy of Fine Art. I am a trained Doula, and a member of The Association for Danish Birth Photographers (see the film at the bottom of this page)
I offer birth photography in your home and/or hospitals in Copenhagen K, Valby, Frederiksberg, Vesterbro, Hvidovre, Sydhavn, Nørrebro, Vanløse, Østerbro, Amager, Nordhavn, and other parts of Copenhagen Captial Area.
I will be on call 24/7during four weeks (2 weeks before and 2 weeks after your estimated due date). I will come with short notice and I will cover the whole birth process. I will bring my own professional equipment and you will receive 50-80 high resolution digital photos 4-8 weeks after your birth.
Photographs from the birth can be used to review the birth process afterwards.
–
"We would definitely recommend to hire Nanna as your pregnancy photographer & birth photographer. It is worth having beautiful pictures of this unique time. It's easy to overlook or underestimate its future value".

(Lisa & Nikos, Copenhagen, May 2021)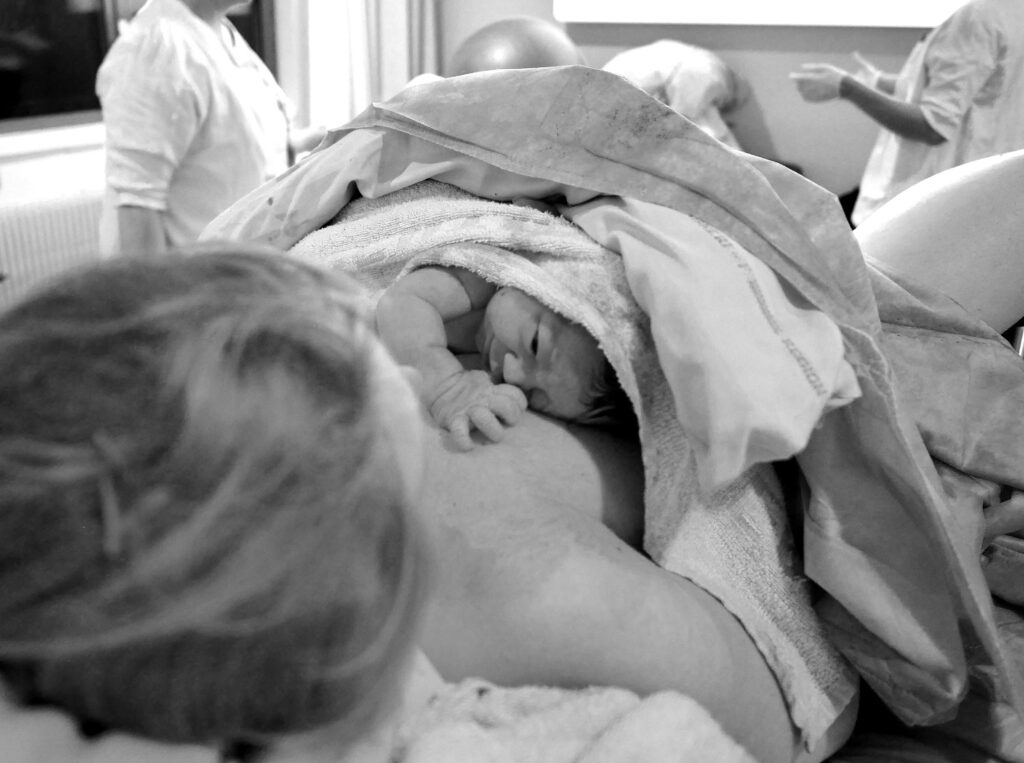 –